Here we are in March. CSA is starting to gain members, and the greenhouses are starting to gain more plants, the whole situation is in the gain mode. Longer days, both sunlight and
time spent at the farm, the daily chores of moving plants from here to there and back again, changes in temperatures, hot and cold. Tomatoes, peppers and eggplants are all doing nice, but they are many in numbers, and moving them around and watering them is time consuming, it is nice though, but its not one of those things you can hurry through.
Getting some plants in the ground out side. Our first planting of broccoli of the year is in the ground as well as lettuce and radishes.
Veggies have been going to a local restaurant. It has been fun to see what chefs are doing with the things we grow. They sent me a few nice pictures of a salad made with our lettuce and flowers, very beautiful. The restaurant is in Shrewsbury and it is called Julianas'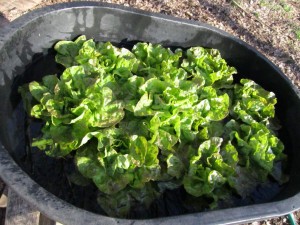 http://www.julianasinthevillage.com is their website. It is nice to be selling to a place so close. We could go all over the place, but selling very local is very simple and positive.
Also, we are a featured farm at Certified Naturally Grown right now. Check out their website to see our farm and other farms as well. http://www.naturallygrown.org/
Anyway, we are moving right along and having a nice time of it. Looking forward to a nice season here. Here is a nice shot Jean took the other day.